During several visits to the southwest in the '80s, I was inspired by Navajo rug and blanket designs and weaving techniques. I designed a lot of rugs, built a vertical Navajo rug-weaving loom, brought back lots of wool, and proceeded to weave. And realized what a slow and painstaking process the weaving technique was! I only finished a sample rug and almost finished one of my designs. I did end up weaving "mini-rugs" using seed beads on a seed bead loom. That was a lot more satisfying because the process went faster. But the beaded rugs were limited in size and detail. Here are some of my beaded rugs.
These are some of my original sketches, some 30 years ago. Below are 3 different linocut prints, carved from 4 separate blocks and printed in 4 colors. I worked on these in January-February of 2019.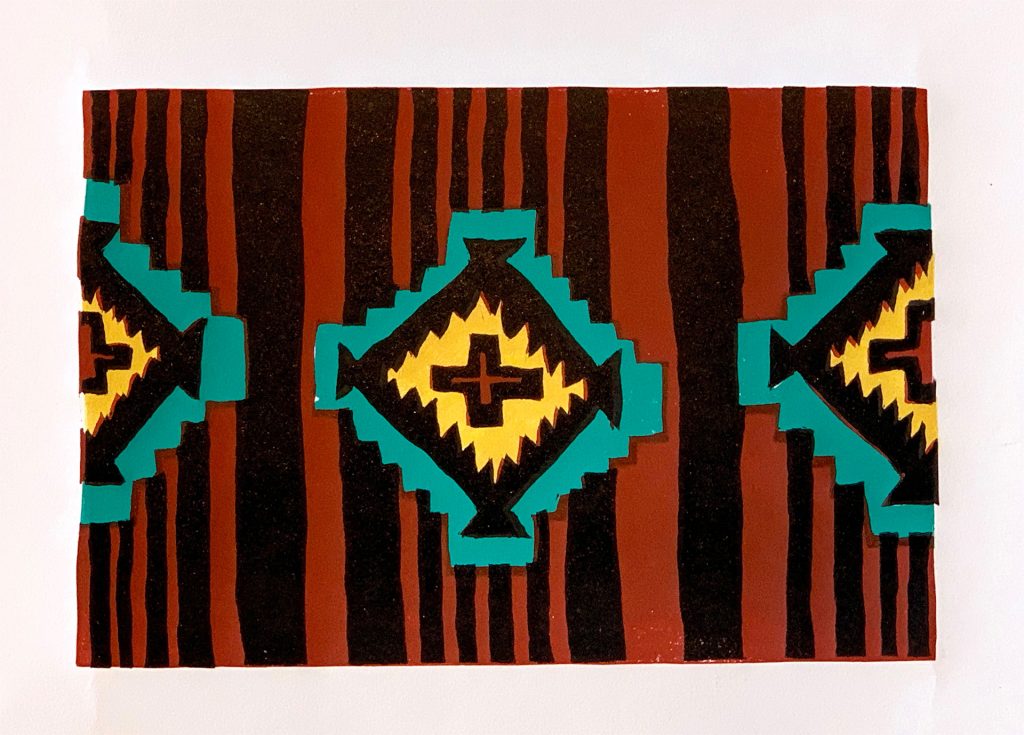 Below are some pictures of the process.