And here is the final print. I decided to print in a dark blue. When I printed proofs (in black), it seemed a little heavy, because there is a lot of ink coverage.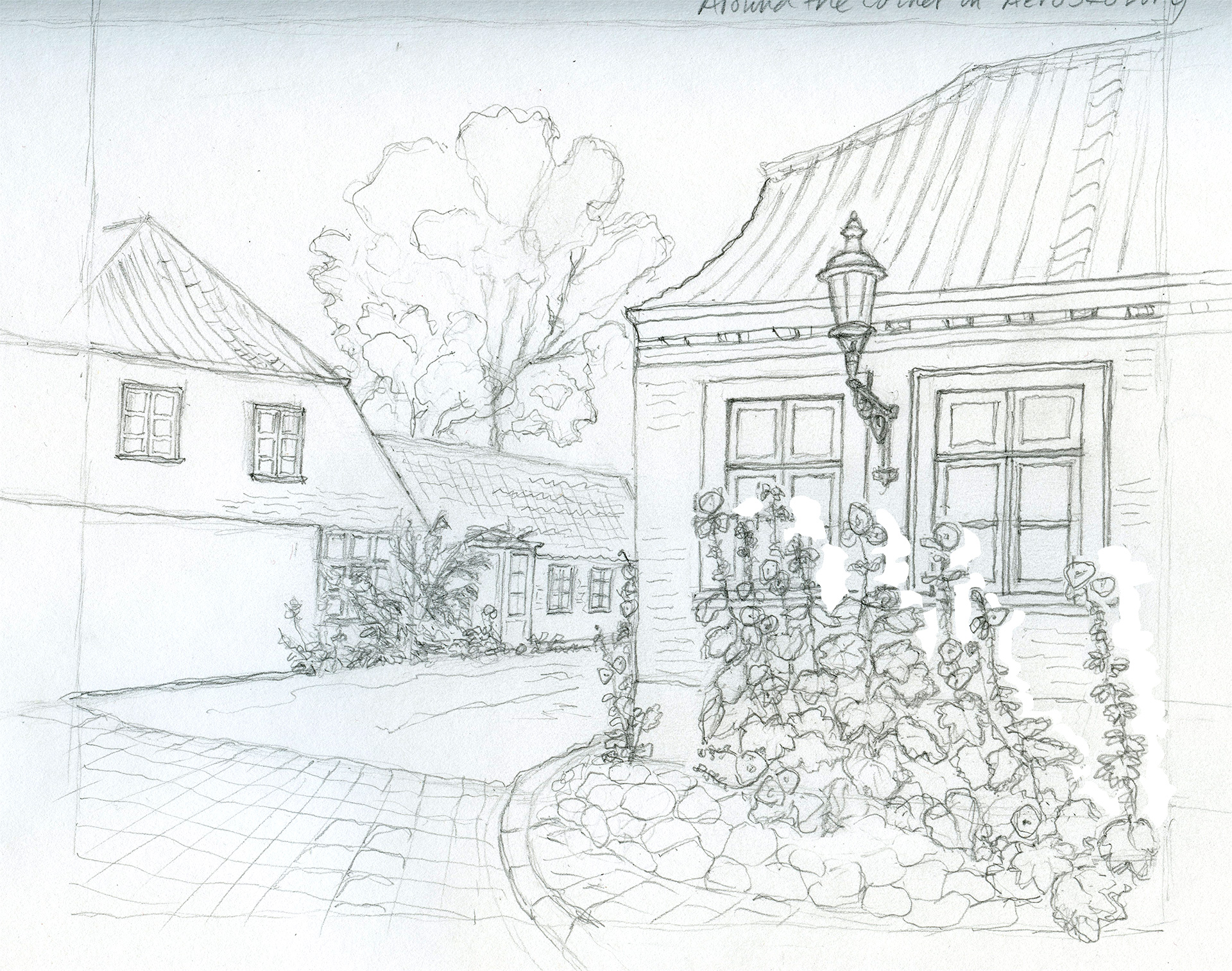 A sketch of one of my iphone photos, and working on the linoleum (in reverse). There are a lot of hollyhocks in Denmark. The Danes call them "stokroser". Don't ask me to pronounce it correctly!
Aeroskobing is a very picturesque town on the very small island of Aero. Aero is south of the larger, middle island of Fyn, Denmark. The only way to get to Aero is by ferry. I got on at Svendborg. I stayed at an AirBnB in Ommel, on the eastern side of Aero for a few days. Bent Erik loaned me a bike; I road around the island, checking out the Maritime Museum in Marstal, and a small brewery in Store Rise.